Secure the New Hygiene Standard
Genevieve Rahman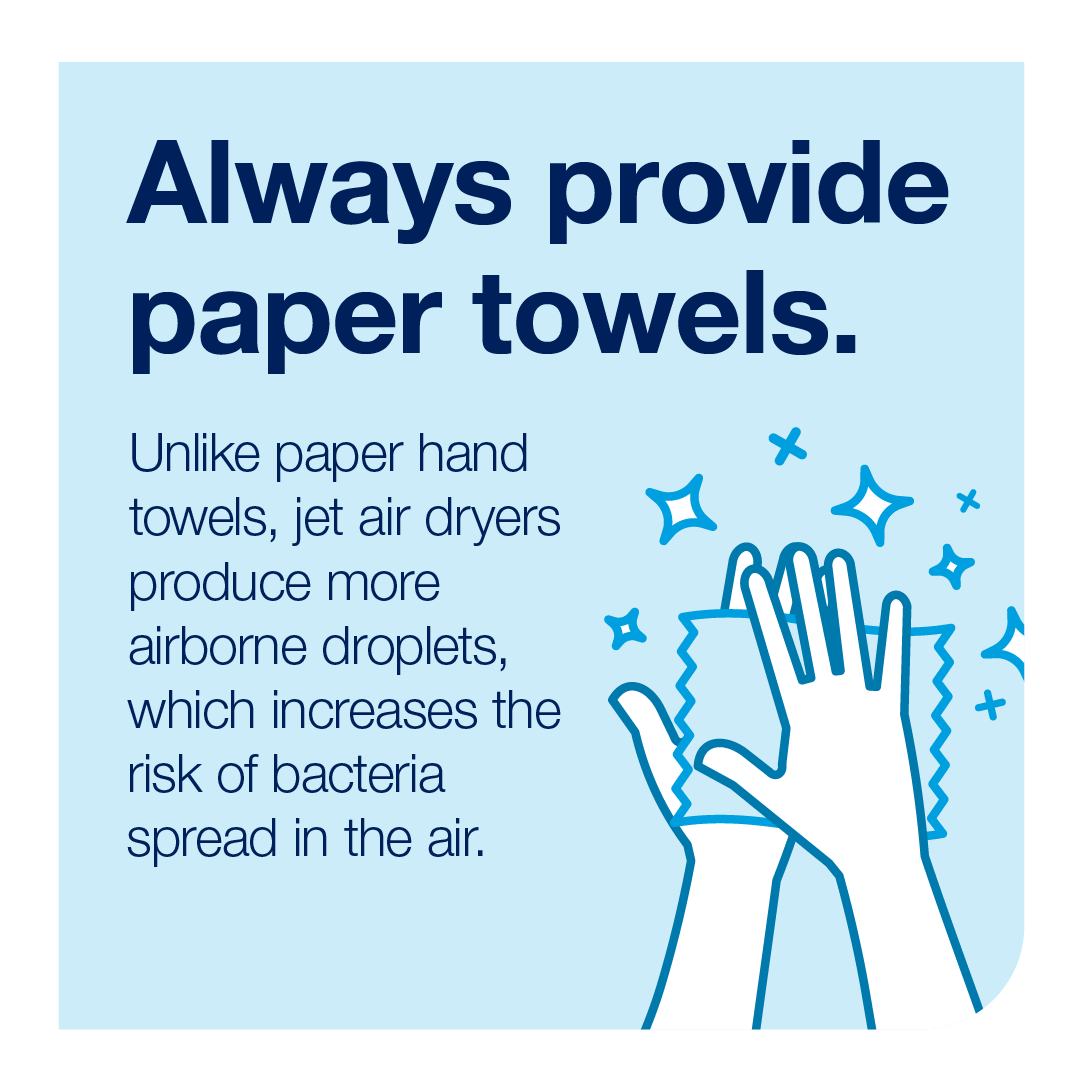 The people have spoken. And they no longer feel safe using air hand dryers
Keeping up with hand hygiene is the best way to prevent the spread of infection, and hand drying is a big part of that. In a recent survey from Tork, 75% of the respondents wish that more facilities would offered paper hand towels as an alternative to air dryers" and as many as 43% "feel unsafe entering a washroom with air dryers".
Ensure your visitors a safe hygiene experience
COVID-19 has made end-users more aware of the health risks of insufficient hygiene, putting pressure on public washrooms to meet visitors' demands. Compared to paper hand towels, jet air dryers produce more airborne droplets*, increasing the risk of bacteria spread Ensure your visitors a safe hygiene experience – change to Tork paper hand towel solutions.
It's time to make an easy switch
Thankfully, there is an easy solution The Tork PeakServe® Continuous hand towel system is a hygienic, single-user touch system that uses 50% compressed bundles to offer the highest capacity on the market, making sure that hand towels are always available.
Quick wins
• Make your users feel safe. Paper towels are the most hygienic way to dry hands by friction removing bacteria **
• Much faster than air dryers. When your users can quickly grab a towel and move on, you avoid lines and promote better hand hygiene and social distancing
• Paper hand towels support many different uses such as: blowing noses, wiping mouths, adjusting cosmetics, medical needs, avoid dirty handles. Air dryers only do one thing.
Shop Tork's Hygienic & Sustainable Solutions 
Tork PeakServe® Continuous Hand Towels 
High capacity: less maintenance and reduced risk of paper shortage
One-at-a-time dispensing for reduced consumption and increased hygiene
Compressed refills are easy to store and transport
Tork Matic® Hand Towel Roll Systems 
Easy maintenance to keep busy washrooms functioning and reduces consumption with one-at-a-time towel dispensing
Modern design, that makes a lasting impression on your guests
Hygienic because guests touch only the towel they use. Reliable performance and intuitive maintenance gives you peace of mind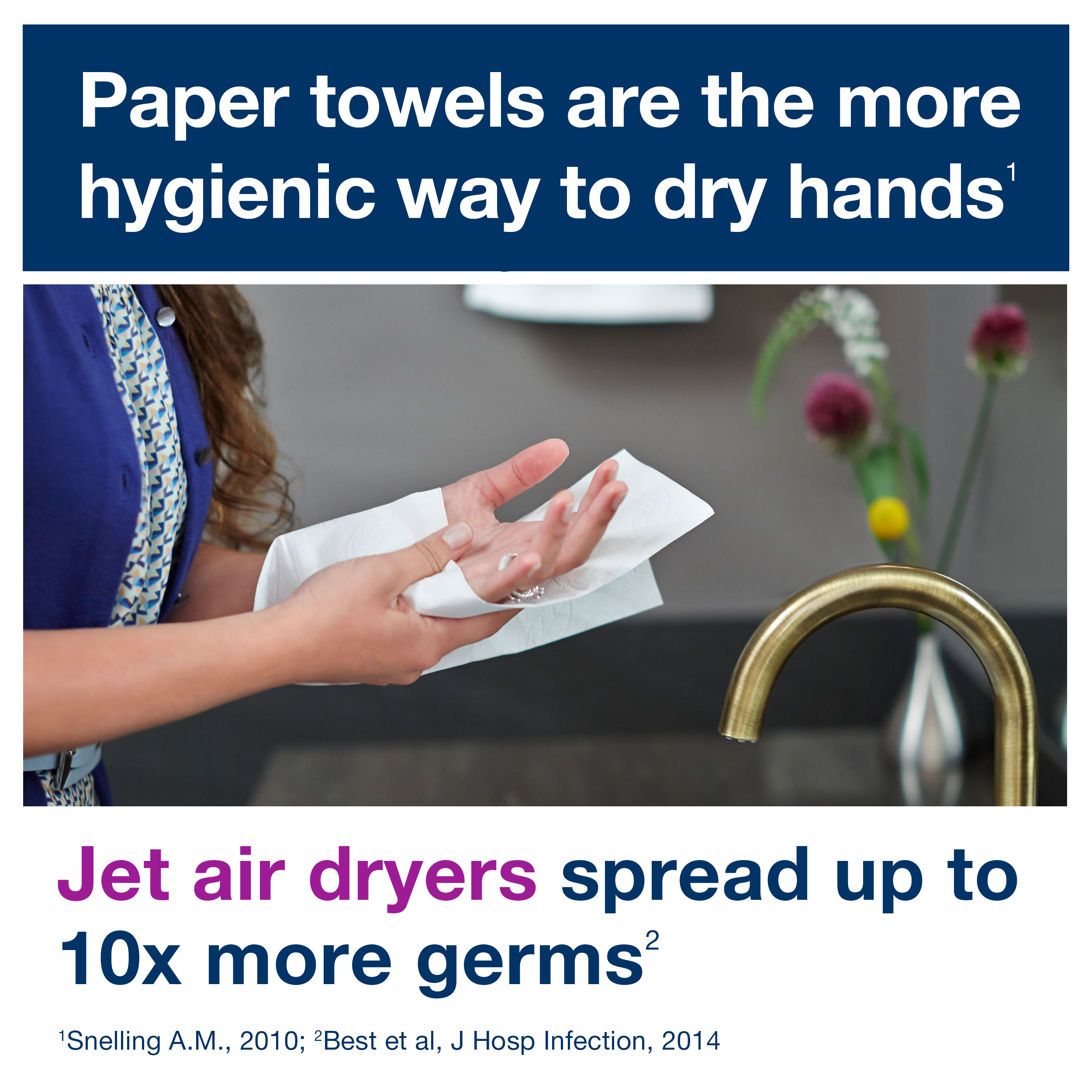 *Best et al, J Hosp Infection, 2014
**Huang, C Mayo Clinic, 2011
About the survey
Survey conducted by United Minds in cooperation with CINT April 8–13, 2020. The survey covered four markets: Germany, France, Spain and Sweden. In total, 4035 answered the survey